Yes! You can now use multiple Gift Cards (or Peet's Cards) when placing an online order at peets.com. To apply a gift card, first enter your gift card number at checkout in the 'Gift card or discount code' section.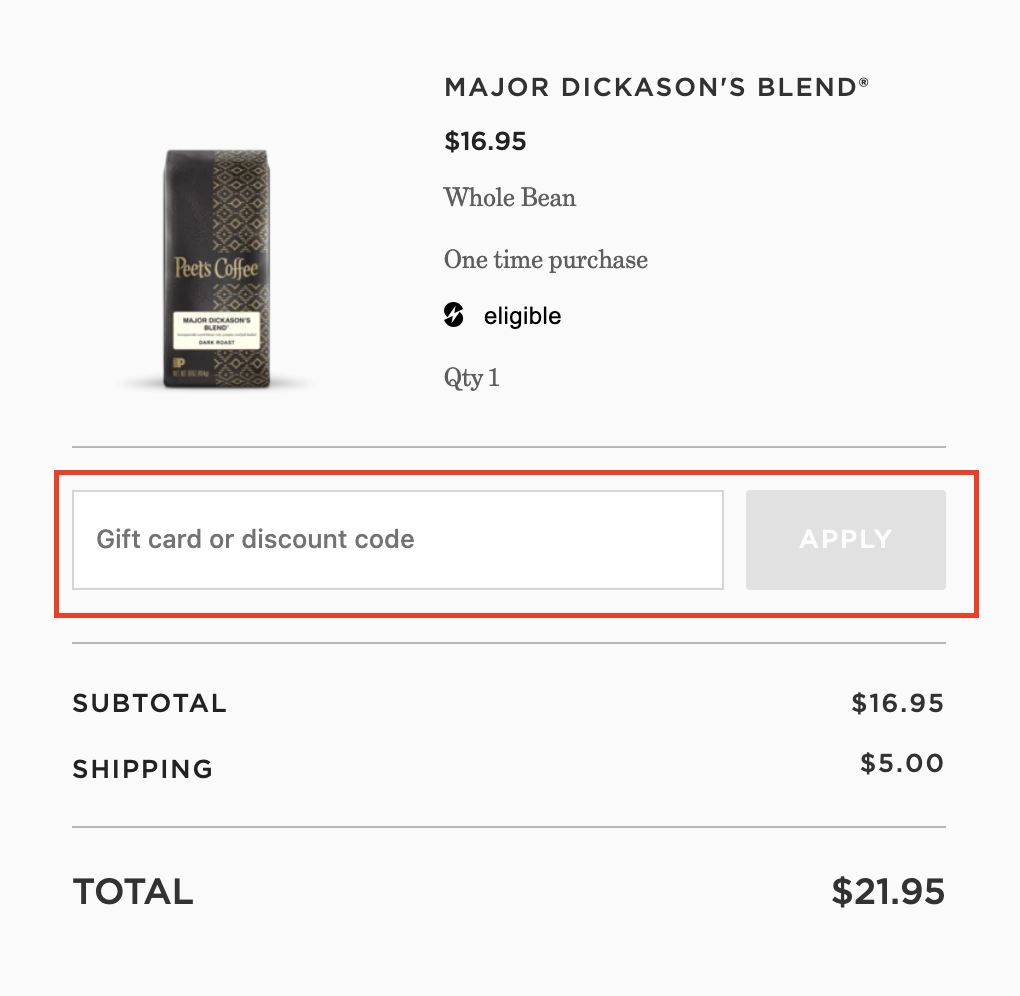 Then, enter the Pin number associated with your gift card and click 'Apply'.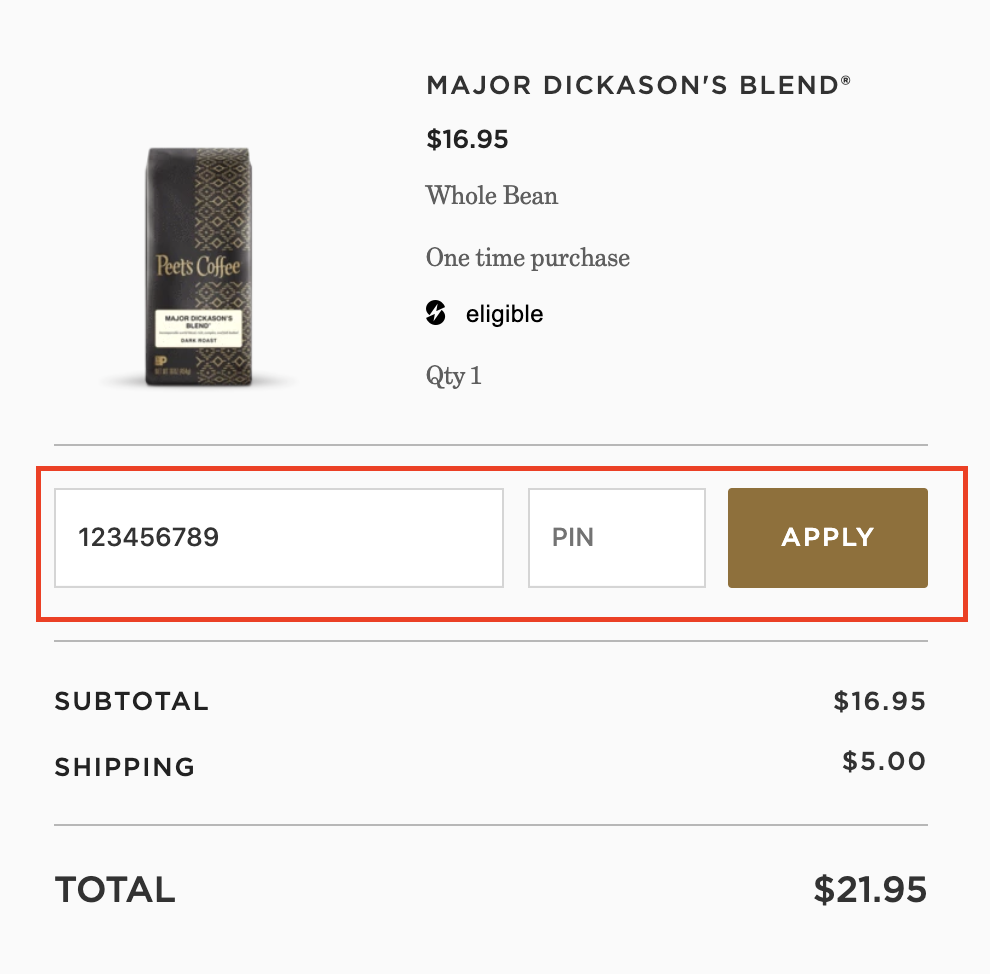 To add additional gift cards, follow the same process above. You can add as many gift cards as you would like to.
Note: At this time you cannot apply a gift card to a peets.com subscription order. We only accept gift cards for one-time orders place on peets.com, in coffeebars, or via the Peet's app.