To update your payment method associated with a subscription, log into your account on peets.com and navigate to the 'Subscriptions' tab of your account dashboard.
Then, scroll down to the bottom of the page and click the 'Update Payment Information' button.

Simply fill in the information with your billing address and preferred credit card details and click 'Continue' to save. Please note that the billing address state must be the 2 letter abbreviation and the expiration date month must be 2 digits long.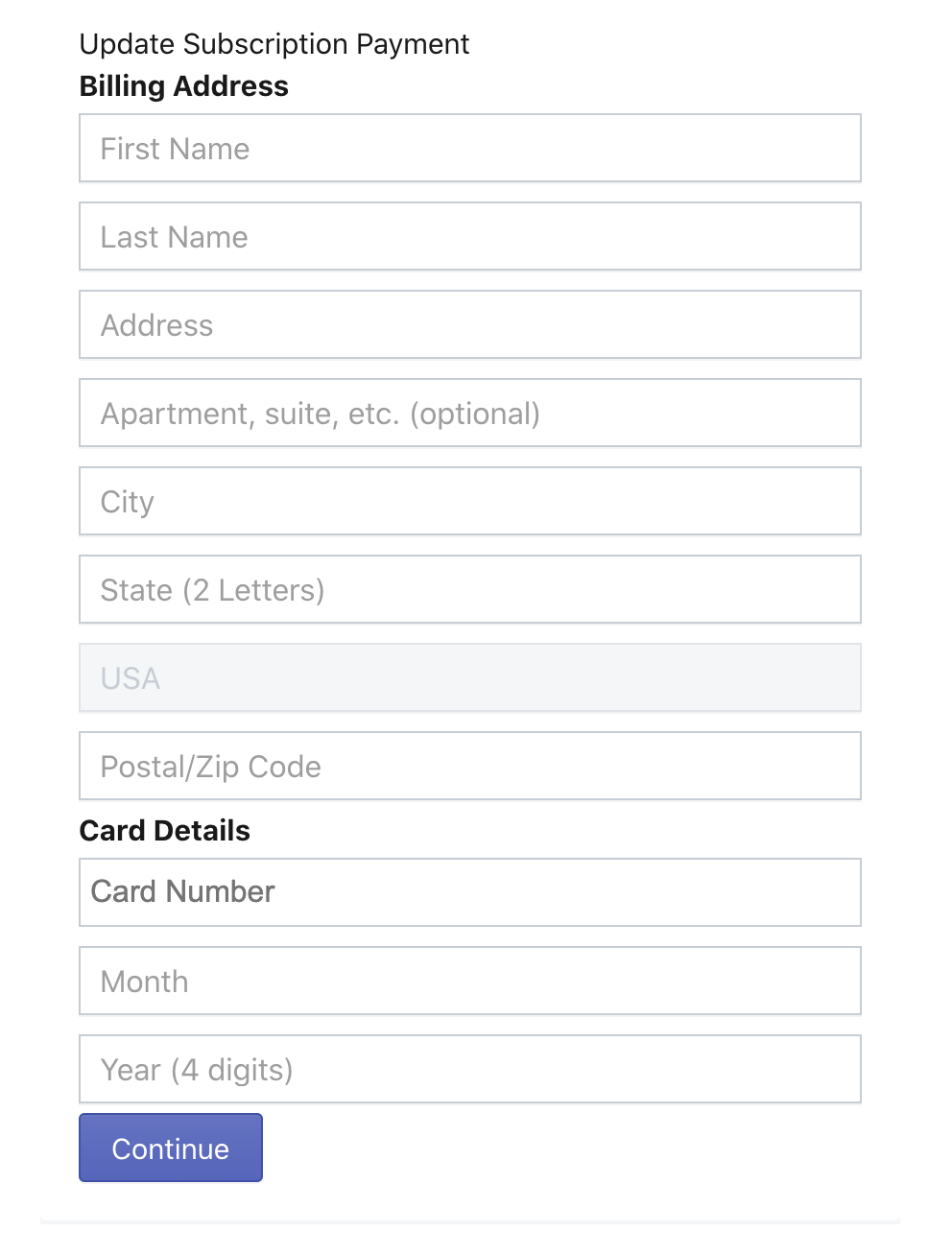 If the payment method update was successful you will receive a success notice from our website platform.

If the update was NOT successful correction notes will be listed above your billing address.