Ordering your favorite products from peets.com is easy!
TO PLACE A STANDARD (ONE-TIME) ORDER
Browse your favorite coffee, tea, K-Cup Pods, or espresso capsule products on peets.com
Click on a product you want to purchase
Select your preferred grind (for coffee) and quantity on the product page
Select the 'One-Time Purchase' option
Click 'Add to Cart'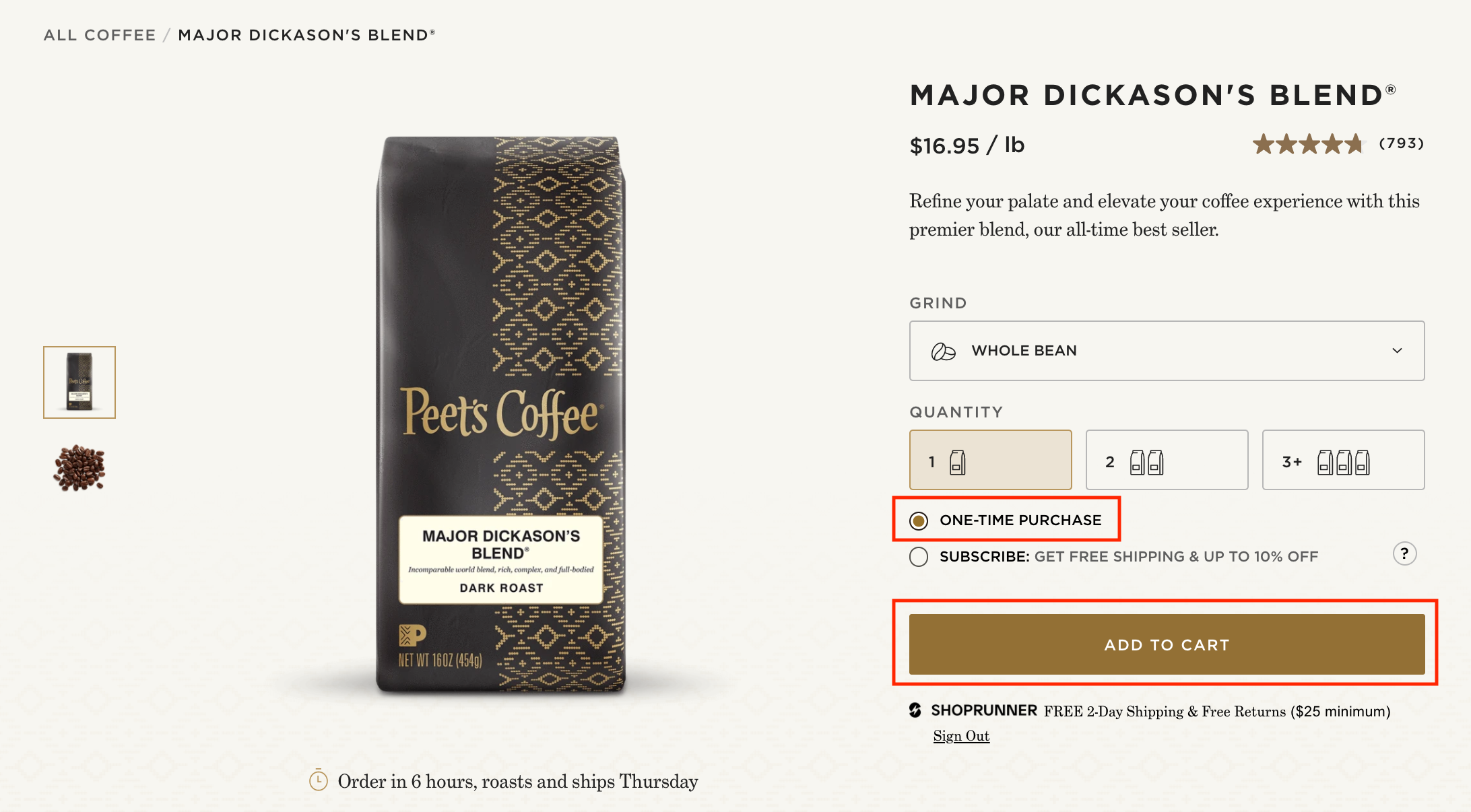 Done shopping? Make sure you have everything you need, then start the checkout process by clicking the 'Checkout' button in your cart.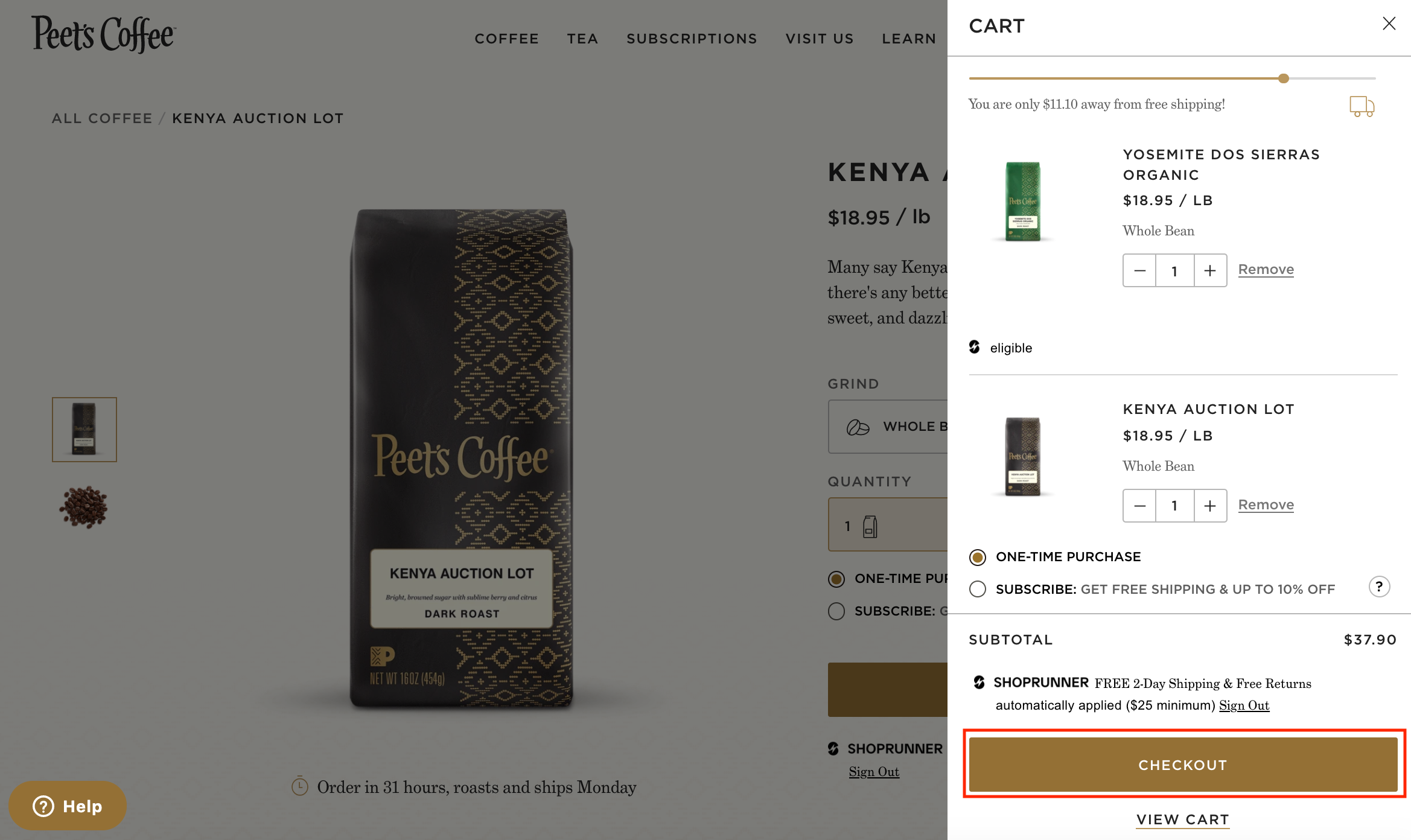 *TIP* After adding an item to your cart, you'll notice our 'Mini Cart' pop up and be able to see your item(s) in the cart. Once you navigate away, it's easy to get your Mini Cart back by clicking the Bag icon at the upper right corner of the screen. To view your full cart, click the 'View Cart' button at the bottom of your Mini Cart.
Looking for information on how to place a subscription order? Click here to learn more.
Having issues checking out? Contact our Customer Experience team and we'd be happy to assist you.