It's easy to start a Peet's Subscription! We offer a number of subscription options tailored to your unique needs, whether you already know what you love, are looking to go on a monthly coffee adventure, or want to get matched with an exciting new brew.

TO START A STANDARD (FREQUENT BREWER) SUBSCRIPTION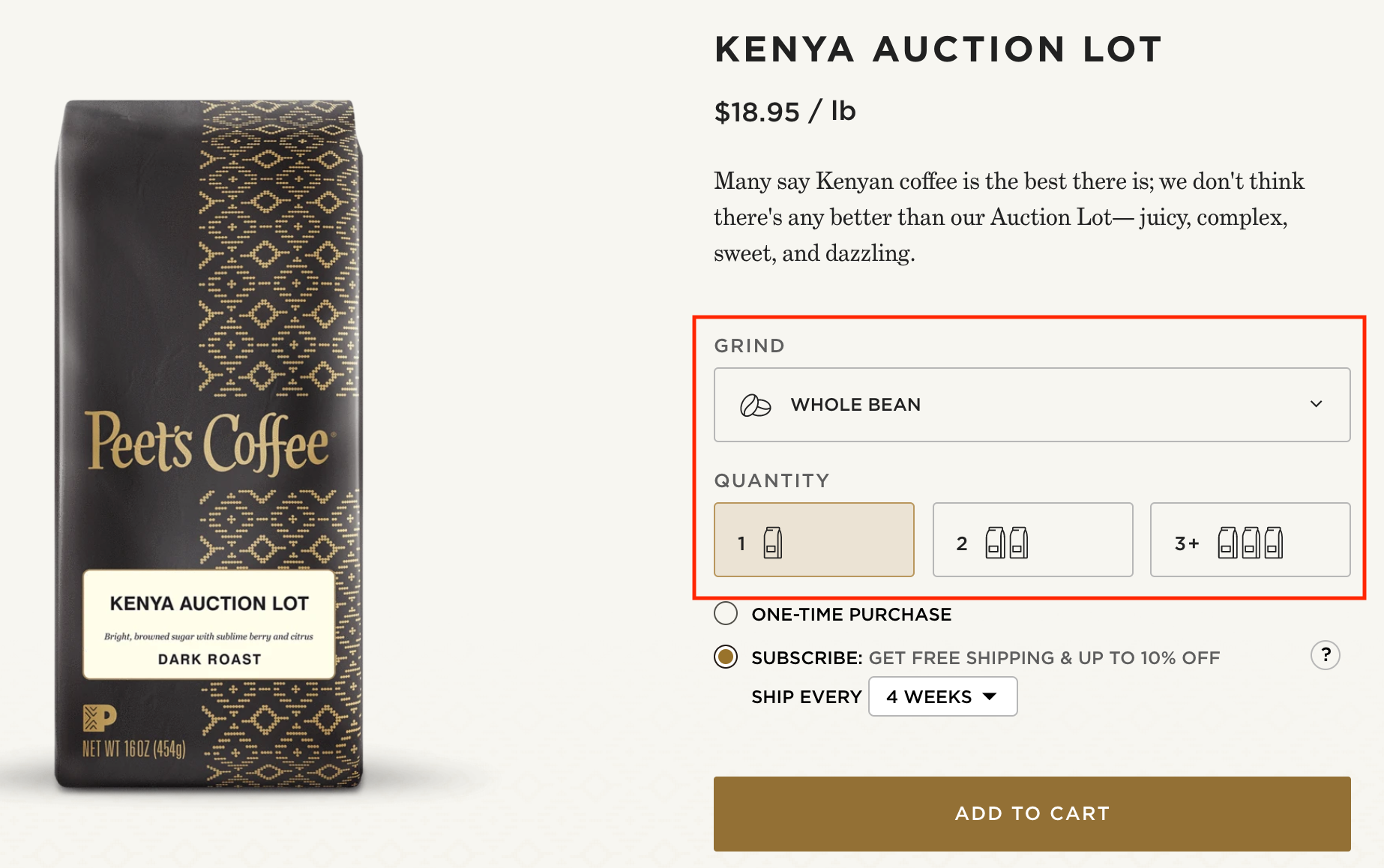 Select the 'Subscribe' radio button option and choose your desired frequency (1, 2, 3, 4, 6, or 8 weeks)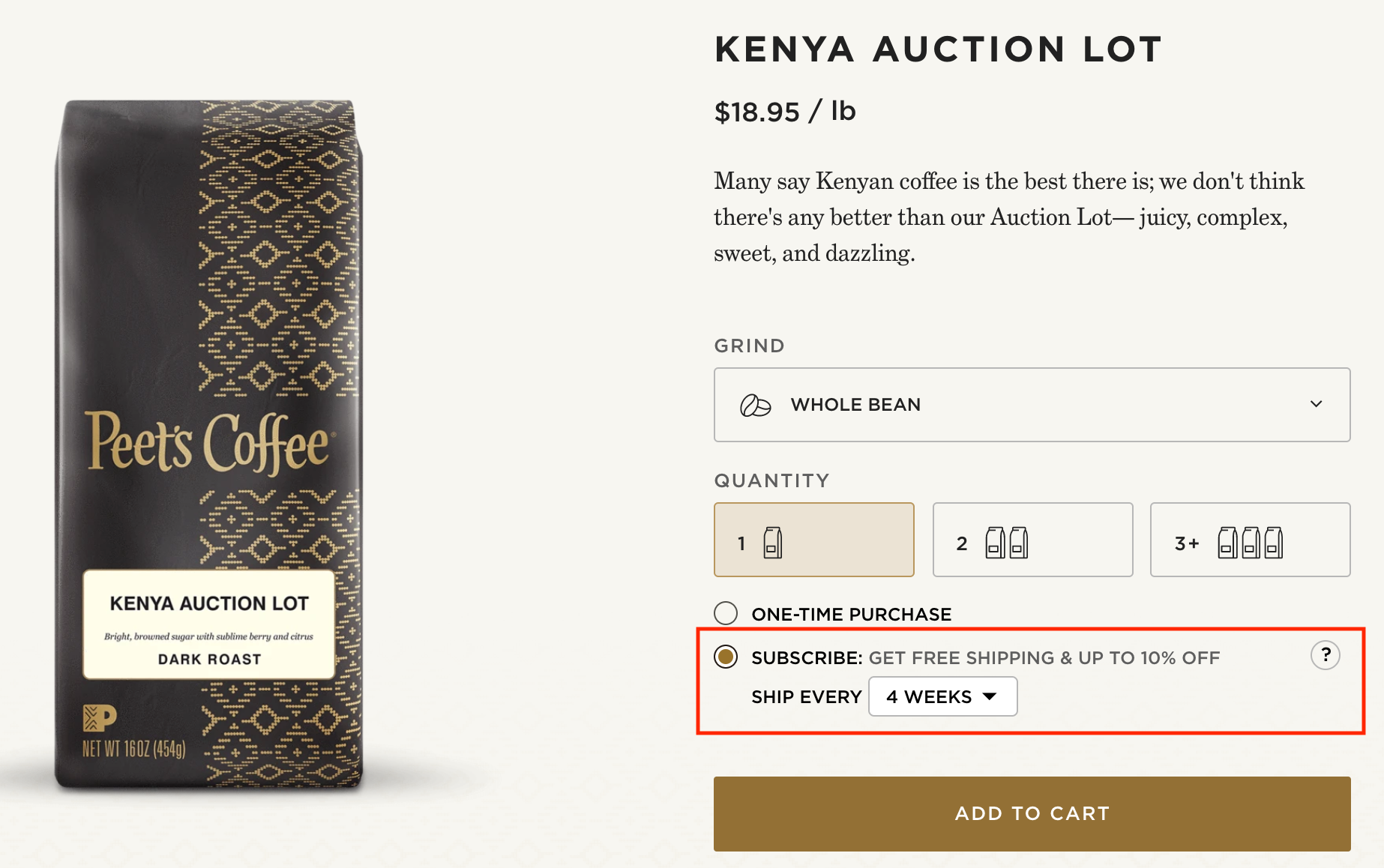 Click 'Add to Cart'
Check out once you are done shopping!
Once set up, your new subscription will be available to view under the 'Subscriptions' section of your Peet's Account. From there, you can adjust ship dates, grind, item quantity, and more!
Not sure what coffee you'll like? Take our interactive coffee quiz to find your perfect match.
TO START A NEW CURATED SUBSCRIPTION
Make every month a surprise and discover the best Peet's has to offer with a curated subscription. We currently offer four (4) different curated subscription options.
Begin by selecting the curated subscription you want to subscribe to:
From the product page for that subscription, select your preferred Grind and Quantity. Note: volume discounts are available for 2 and 3 lb. quantities.
Click 'Add Subscription To Cart'
Checkout as your normally would and enjoy your new subscription (and all the benefits that come from being a subscriber!)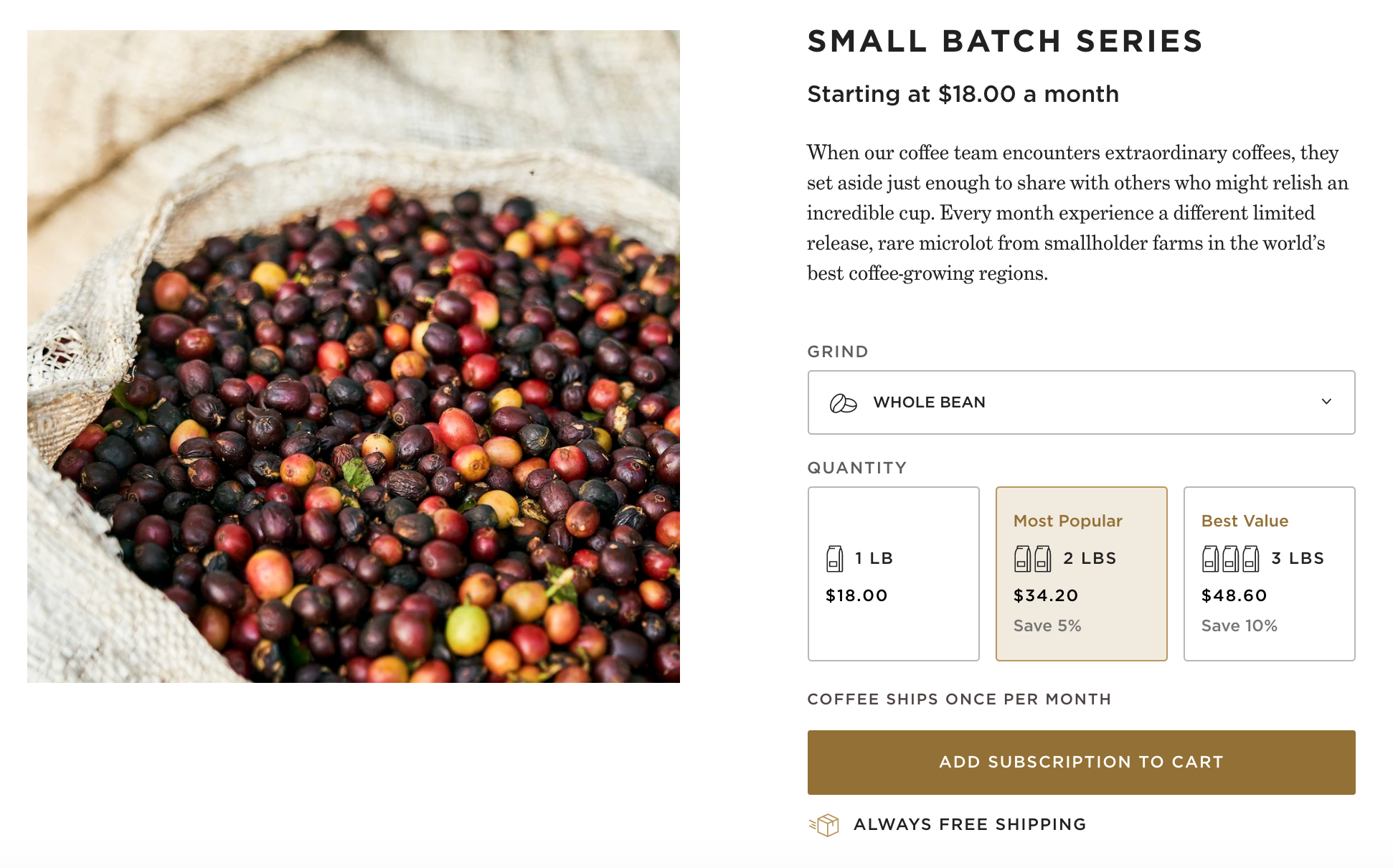 Once set up, you'll be able to visit your Peet's Account to see your new subscription, adjust grind, item quantity, and more.
*NOTE* All curated subscriptions ship once a month, so you will not be able to adjust frequency. However, you'll always have the ability skip a month at any time.
HAVE AN ACTIVE SUBSCRIPTION ALREADY?
Simply follow the same steps as starting a new Frequent Brewer subscription, with a few small changes.
Browse your favorite coffee, tea, K-Cup Pods, or espresso capsule products on peets.com
Select your preferred grind (for coffee)and quantity on the product page
Click the 'Add This To My Next Order Scheduled For [DATE]' button
In the popup, you can choose to either add the item as a one-time add-on to your next subscription shipment OR start a new subscription for the item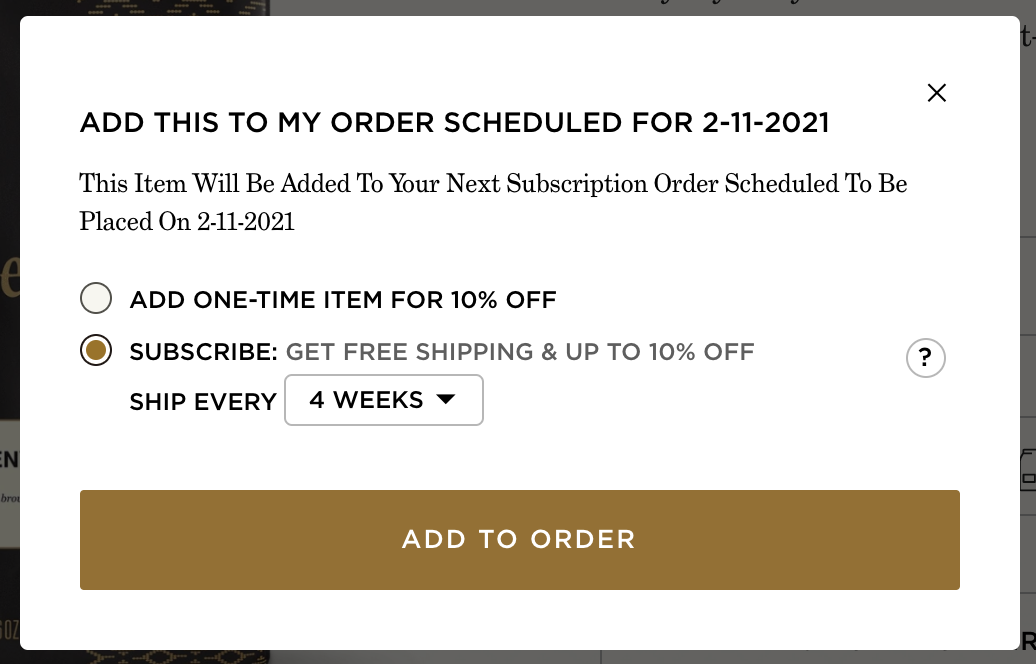 Select your preferred Frequency from the dropdown menu
Click 'Add to Order' to confirm
Your subscription has been set up! Click 'View Upcoming Order' or visit your Peet's Account to see your new subscription, adjust ship dates, item quantity, and more.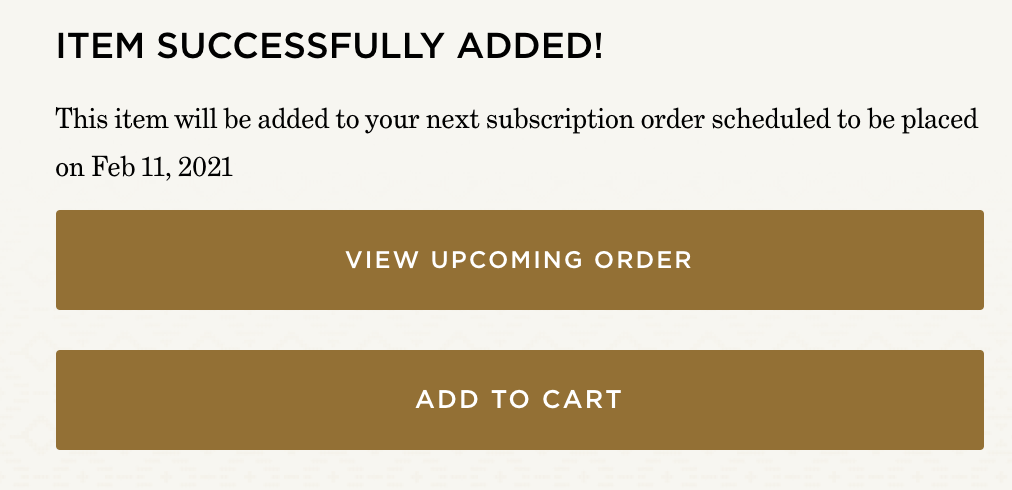 We often offer introductory offers to help new customers try out our subscriptions and save on your first subscription shipment. Click here to see our current offers.
Curious about all the benefits a Peet's subscription has to offer? Click here to learn more.