After placing an order on peets.com, you'll receive an Order Confirmation email confirming that your order has been placed. You can also choose to receive updates via text by clicking on the 'Get Shipping Updates By Text' on the Order Confirmation page on peets.com.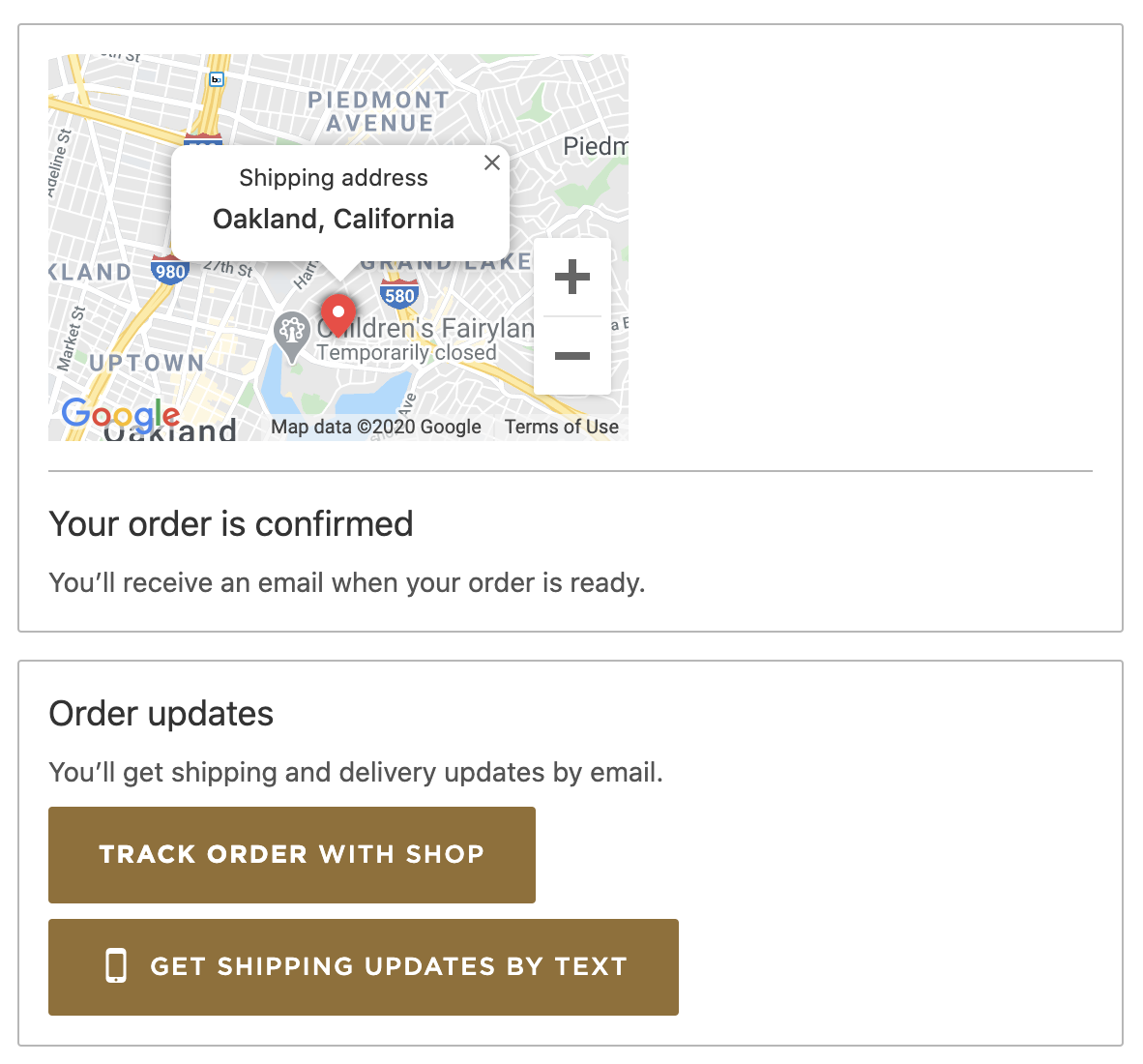 You can view your order status by clicking on the 'View Your Order' link in your order confirmation email, or by visiting your Account on peets.com and navigating to the 'Order History' section.
On the day your order is scheduled to ship, a Shipping Confirmation email will be sent to the email address used to place your order. To view your tracking information, just click on the 'View My Order' link to track the progress of your shipment, then just sit back, relax, and get excited for your Peet's order to arrive soon!
Not sure where your order is? Click here for tips on how to make sure it's on its way.